A Multi-Disciplinary Approach to Knee Pain Treatment
A Multi-Disciplinary Approach to Knee Pain Treatment
Written By Gonstead Physical Medicine on March 17, 2022
---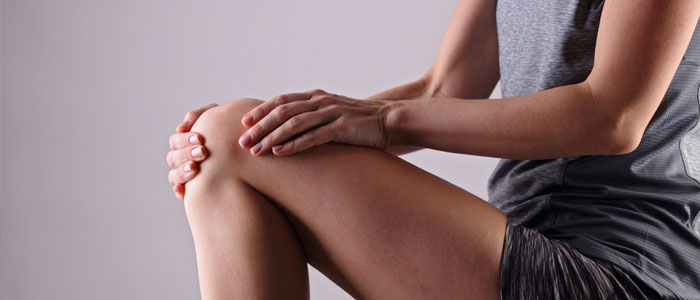 Knee pain is a common condition in adults across America. Millions of individuals suffer from varying degrees of knee pain, ranging from mild to severe. For some, the onset of their knee pain is a result of an accident at work. For others, it can simply be from the natural aging process. The good news is that chiropractors offer a multi-disciplinary approach to knee pain treatment.
Offices like Gonstead Physical Medicine in Albuquerque offer effective, quality treatment for those who suffer with knee pain.
Reasons to See a Chiropractor for Knee Pain
If you have never received chiropractic adjustments before, our team is ready to answer your questions and help you clear up any misconceptions you may have about chiropractic care.
There are several reasons why those with knee pain may wish to seek chiropractic care for treatment:
Adjustments treat knee pain without the use of painkillers

Target your issues at the source with non-invasive treatment

Receive lifestyle guidance to prevent issues from returning

Our knee pain treatment improves your injuries and gets you back on your feet

Regenerate tissue and become stronger with chiropractic care
Knee Pain Treatment at Gonstead Physical Medicine
Our team is equipped with the latest in chiropractic technology. We are dedicated to putting an end to your knee pain using natural and non-invasive methods. We take a multi-disciplinary approach to treatment, meaning we use a combination of effective methods to target your pain at the source.
We use a series of adjustments that help improve your range of motion and get your knee used to being in certain positions. We may also recommend physical therapy to help you walk as you used to. In some cases, stretching and exercise may prove an effective way to get back on your feet. Our office does this at your pace in order to avoid further injuries and pain.
Many patients report that after just a few visits, their knee pain is more manageable or is on track to disappearing.
Knee Pain Treatment in Albuquerque
Gonstead Physical Medicine has multiple locations throughout Albuquerque and has helped patients put an end to knee pain for years. If you are ready to stop living with knee pain, we're ready to help you take those first steps.
Schedule an appointment with Gonstead Physical Medicine by calling (505) 922-9444 or reach our office online.

Posted In: Chiropractic Knee Pain Treatment Physical Therapy