How Chiropractors Treat Low Back Pain
How Chiropractors Treat Low Back Pain
Written By Gonstead Physical Medicine on February 17, 2022
---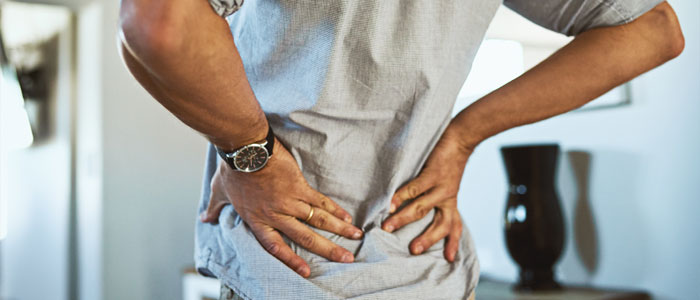 Low back pain is perhaps one of the most common reasons why patients see a chiropractor. Aging and poor posture can put a lot of stress on the back, causing pinched nerves and issues with your musculoskeletal system. Thankfully, low back pain is easily treatable by a professional chiropractor. The team at Gonstead Physical Medicine helps patients in Albuquerque, NM, get back on their feet and live pain-free lives.
Why See a Chiropractor for Low Back Pain
If you suffer from low back pain, you aren't alone. This condition affects millions of Americans annually. However, many patients suffer with their pain or become dependent on painkillers to treat it, rather than getting to the source of the issue. There are several reasons why a patient can benefit from seeing a chiropractor in Albuquerque for back pain treatment:
Treat pain without the use of painkillers
Use natural and proven adjustments to target the source of your issue
Receive lifestyle guidance while improving your range of motion
Chiropractors help you get back to doing the things you love
Treat your low back pain without surgery or invasive methods
How Chiropractors Treat Low Back Pain
The goal of chiropractic care is to provide a natural, non-addictive treatment for your back pain. Your first visit to Gonstead Physical Medicine will involve an examination of your condition. We will ask you questions about your back pain and get an understanding of what causes it. This helps us put together a treatment plan that works for you.
Afterwards, we begin performing a series of adjustments, spinal decompression techniques, and possibly physical therapy if we feel it is necessary. All of these methods allow us to target your specific pain points. These adjustments will help you regain your range of motion, realign your spine, and minimize your low back pain.
Get Rid of Low Back Pain Today
Back pain isn't always avoidable, but you can prevent it from getting worse. Gonstead Physical Medicine has two locations in Albuquerque and has been treating patients for a variety of issues for years. Do something about your low back pain today.
Schedule an appointment by calling (505) 922-9444 or reach our office online.

Posted In: Chiropractic Spinal Decompression Physical Therapy Back Pain Treatment