New App for Gonstead Physical Medicine Is Available!
New App for Gonstead Physical Medicine Is Available!
Written By Gonstead Physical Medicine on March 18, 2021
---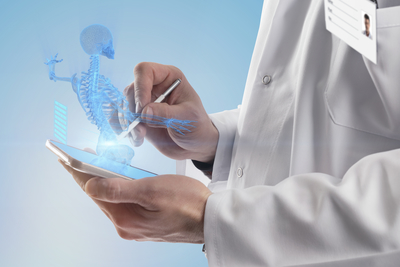 We at Gonstead Physical Medicine in Albuquerque strive to lead the way in medical technology, and have done so yet again. We're excited to announce the creation of an app for our clinic and patients: Regner8 Performance.
Regner8 Performance is a powerful new tool patients can use to make taking care of your health easy, streamlined, and synced to your lifestyle. You'll have access to all things health in the palm of your hand, including exercises, sleep optimization, nutrition, and more.
Regner8 Perfomance is available at two levels: Core and Deluxe.
Regner8 Performance Core
We call it Core instead of Basic because you get a lot without having to pay an arm and a leg. Our priority is your health.
Core subscribers have access to:
Healthcare information
Workouts
Resistance band exercises
Body weight exercises
Kettlebell exercises
Hormone optimization
Sleep optimization
Diet and nutrition
Intermittent fasting
Insulin resistance information
Recipes
Get Core access for: $9.99/month.
Regner8 Performance Deluxe
The Deluxe version includes everything in the Core subscription and then takes it up a notch with extra attention from medical staff at the clinic. Deluxe subscribers can send doctors videos, ask us questions, and get personalized content. It's like having a doctor in your pocket wherever you go. No phone calls, no emails, no having to wait for someone to listen to your voicemail or hope they don't miss your email; it's direct access to a health professional without the hassle.
Get all Deluxe features for $29.99/month.
Gonstead Physical Medicine in Albuquerque
We offer services such as chiropractic, functional rehabilitation, non-surgical spinal decompression, massage, and dry needling. We use multiple healthcare professionals across different scopes of practice to work as a team to get you better. We will educate you and your family regarding the detrimental effects of the spinal ligament damage.
Have questions or ready to schedule an appointment? Call us at (505) 884-8584 (our Albuquerque location) or (505) 922-9444 (our Rio Rancho location).

Posted In: Chiropractic Regner8