Stem Cell Injections: A Proven Way to Repair Knee Tissue
Stem Cell Injections: A Proven Way to Repair Knee Tissue
Written By Gonstead Physical Medicine on March 11, 2021
---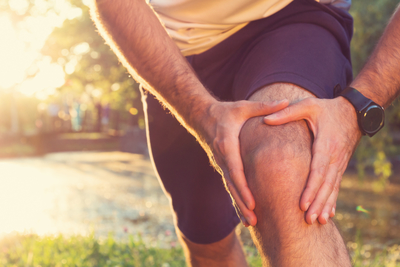 Over 600,000 people undergo knee replacement surgery every year in the United States. Statistics gathered by the American Academy of Orthopaedic Surgeons show that total knee replacement surgeries are projected to grow 673% to 3.5 million procedures per year by 2030.
Why? While part of it is the aging baby boomer population, the main factor is the obesity epidemic. And then physical effort put in to shed those pounds puts extra wear and tear on knees. Statistics also show that half of Americans will develop osteoarthritis in their lifetime (this time the culprit is the natural aging process).
We at Gonstead Physical Medicine in Albuquerque want to help you avoid becoming another statistic.
The Research on Stem Cell Therapy
The cool thing about stem cells is their ability to develop into many different cell types, meaning your body naturally uses them to make repairs. The richest source of stem cells are found in bone marrow.
The challenge is your pool of stem cells declines with age, along with how well they function. The rate of aging can be sped up by oxidative damage (bodily damage at the cellular level) and other factors. The good news is stem cell therapies are changing the game.
The "Stem Cells Investigation" study published in the PCM by Riham Mohamed Aly said, "Recent research reporting successful translation of stem cell therapies to patients have enriched the hope that such regenerative strategies may one day become a treatment for a wide range of vexing diseases. In fact, the past few years witnessed a rather exponential advancement in clinical trials revolving around stem cell-based therapies."
Stem Cells and Knees
Several studies have concluded that stem cell therapy improves arthritis symptoms of the knee. The injection is intended to repair damaged tissue, particularly cartilage. Stem cells are also shown to help decrease inflammation and pain. This creates an environment in your knees that promotes the natural self-healing process.
Stem Cell Therapy at Gonstead Physical Medicine in Albuquerque
With regenerative medicine, the doctors and nurse practitioners at Gonstead Physical Medicine provide a safe alternative for joint, ligament, tendon, and other spinal condition pain relief.
We provide research-based doses of stem cells to promote the regeneration process. As a natural and non-surgical treatment option, your body can restore itself so you can get closer to achieving your health goals.
Have questions or ready to schedule an appointment? Call us at (505) 884-8584 (our Albuquerque location) or (505) 922-9444 (our Rio Rancho location).

Posted In: Knee Pain Treatment