Is Red Light Therapy Right for You?
Is Red Light Therapy Right for You?
Written By Gonstead Physical Medicine on July 29, 2021
---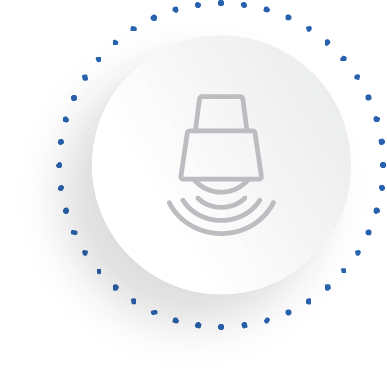 The foundation of chiropractic care is spinal manipulation, which has been effectively used for decades to improve proper function of the body's tissues, organs, and nervous system. However, there are many modern treatment modalities that can further improve your care in the chiropractic setting. Gonstead Physical Medicine can introduce you to a wide range of advanced therapies to boost your wellbeing and help you recover from injuries. Red light therapy with the ReGen Pod is a state-of-the-art treatment that can improve the healing process following soft tissue injuries and enhance your health in several ways.
How Red Light Therapy Works
The ReGen Pod is a full-body chamber that emits controlled wavelengths of red and near-infrared light. These wavelengths penetrate deep into the soft tissues to stimulate cell regeneration and production of adenosine triphosphate, or ATP. ATP is what supplies the cells with energy. By triggering ATP production, red light therapy improves the body's capability to recover from injuries and offers numerous benefits to your overall health. Your chiropractor may also recommend using red light therapy in conjunction with hyperbaric treatment to further enhance cell regeneration.
Conditions that Benefit from Red Light Therapy
Red light therapy is adaptable to a wide range of conditions because it offers whole-body benefits. However, it's shown to be particularly effective for slow wound healing, chronic pain, acute pain caused by musculoskeletal injuries, and age-related degenerative conditions such as osteoarthritis. Treatment may also offer added benefits of weight loss, improved skin health, slowed hair loss and new hair growth, improved thyroid function, and better mood. While it may sound like red light therapy is a miracle treatment, it works rather simply by enhancing the body's natural capacity for healing by increasing energy at a cellular level.
What to Expect with Your Treatment
With red light therapy, it's important to work closely with your chiropractic doctor to outline a customized treatment plan that's suited to your needs. You'll likely start slowly with a few short treatment sessions, which may increase in length and frequency as your body adjusts to the effects of this light-based therapy.
Discover Red Light Therapy in Albuquerque
Gonstead Physical Medicine is invested in state-of-the-art technologies to help you stay healthy. We have two locations in Albuquerque where you can discover the benefits of red light therapy for yourself. Schedule a consultation with us by calling our Albuquerque office at (505) 884-8584 or our Rio Rancho office at (505) 922-9444 or visiting our website.

Posted In: Chiropractic Red Light Therapy