Where Should You Turn for Auto Injury Treatment?
Where Should You Turn for Auto Injury Treatment?
Written By Gonstead Physical Medicine on August 30, 2021
---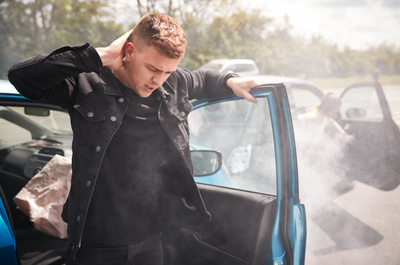 Even at low speeds, auto accidents can cause significant injuries. Often, auto injuries are soft tissue injuries affecting the spine. If you have been in any type of auto accident, it's important to seek a medical examination with a chiropractor to assess any injuries you may have sustained. Symptoms of an auto accident injury may be minimal at first, but it's essential to receive care right away to reduce long-term damage and ensure that you seek appropriate compensation for your medical bills. Gonstead Physical Medicine can provide you with the immediate care you need after a car accident and thoroughly document and treat your injuries with effective, non-invasive chiropractic treatment modalities.
Common Auto Injuries
Chiropractors treat a wide range of injuries related to auto collisions. Here is a look at some of the most common injuries that may arise after an accident.
Whiplash – Whiplash results when the head is thrown forwards or backwards during a collision. This sudden overextension of the cervical and thoracic spine (neck and upper back) can cause strains and sprains to the muscles and connective tissues, leading to irritation of the nervous system. In addition to pain in the injured area, whiplash sufferers may experience reduced range of motion, muscle spasms, numbness and tingling of the extremities, balance problems, and cognitive difficulties, such as trouble focusing.
Headaches – When the soft tissues supporting the spine sustain injuries, headaches are common. Along with tension headaches originating in the neck and spinal tissues, some people may experience an increased frequency of migraine headaches.
Back Pain – Seat Belts can be lifesaving in auto accidents, but they may also restrict the body in ways that can cause injuries to the mid- and lower back. These include twisting injuries in the mid back and spinal disc injuries in the lumbar spine.
A Look at Chiropractic Auto Injury Treatment
When you visit a chiropractor for auto injury treatment, the first step will be a physical examination and imaging (MRI, CT scans, or X-rays) to determine the type and extent of your injuries. From there, a customized treatment plan may be developed to rehabilitate the spine and get you back to good health. Spinal manipulation is effective for whiplash and other spinal injuries because it helps to realign the spinal structures and rehabilitate injured tissues through the body's natural healing process. Adjunctive therapies like ultrasound therapy, soft tissue mobilization, spinal exercises, and hot and cold therapy can further reduce pain and rebuild strength in injured areas.
Book an Appointment to Assess Your Injuries
Don't hesitate to seek medical attention after an auto accident. Gonstead Physical Medicine can perform a short yet thorough evaluation of your injuries and get you on track to recovery quickly. We can also provide you with appropriate documentation for auto injury claims and time missed at work. Call (505) 884-8584 to reach our Albuquerque clinic, call (505) 922-9444 to reach our Rio Rancho clinic, or visit our website to schedule a consultation.

Posted In: Chiropractic Auto Injury Treatment